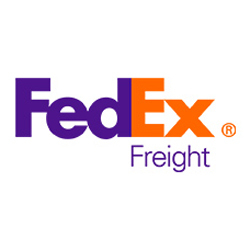 FedEx Freight (Northeast Region)
Road Driver - Class A CDL
Sorry, this job has expired.
Vineland, New Jersey, United States
FedEx Freight is hiring Road Drivers in Vineland, NJ
POSITION OVERVIEW:
Pick up and deliver trailers between Service Centers and/or turn-point locations via tractor-trailer combinations.
ESSENTIAL JOB DUTIES/RESPONSIBILITIES:
1.   Operate tractor-trailer combination, including doubles (and triples, where applicable)
2.   Perform daily pre-trip and safety inspections on equipment
3.   Hook/unhook trailers and converter dollies to/from a tractor and/or trailer
4.   Verify and complete required documentation and reports
5.   Maintain accurate daily logs
6.   Comply with hazardous material regulations and procedures
7.   Follow dispatch instructions and communicate with dispatch (e.g. delays, arrivals, equipment problems), as required
8.   May be required to perform chaining of vehicle tires
9.   May be required to perform job duties of a city driver or a dock employee where operationally necessary
10.   Load and unload freight as required
11.   Comply with all applicable laws/regulations, as well as company policies/procedures
12.   Perform other duties as required
Disclaimer: This job description is general in nature and is not designed to contain or to be interpreted as a comprehensive inventory of all duties, responsibilities and qualifications required of employees assigned to the job.
QUALIFICATIONS:
•   Must possess a class A Commercial Driver's License (CDL) with double/triple, hazardous materials and tank endorsements.* Automatic transmission CDL restriction allowed.
•   Must possess 1 year experience within most recent 3 years, or successful completion of FedEx Freight Driver Development Course
•   Must have acceptable Motor Vehicle Record (MVR) based on hiring standards
•   Must meet all Department of Transportation (DOT) regulatory requirements under section 391 of the Federal Motor Carrier (FMC) regulations
•   Long combination vehicles (LCV) (i.e. Triple Trailers, Rocky Mountain Doubles, and Turnpike Doubles) are operated in the states of AZ, CO, FL, ID, IN, KS, MT, ND, NV, OH, OK, OR, SD and UT. LCV Drivers in these states must meet the Long Combination Vehicles (LCV) Qualification and Certification Minimum Standards
•   Basic written and verbal communication skills (documentation, communication with peers, supervisors, etc.)
•   Ability to hook-up and break-down sets of trailers that require an average lift force of about 100 pounds, several times a day or more.
•   Ability to sit for extended periods of time, bend, twist, squat, climb in and out of truck
•   Ability to follow instructions and complete required training
•   Ability to work independently and/or as a team member
• Demonstrates initiative and motivation
WORKING CONDITIONS:
•   Drive long distances day and night on all types of roads and in all types of weather
•   Exposure to noise and vibration
•   Exposure to dust and diesel fumes
•   Exposure to hazardous materials shipped and packaged under DOT regulations
•   Hours may vary due to operational need
•   Overnight stays may be required for some schedules
*The Hazardous Materials endorsement must be obtained within 120 days of offer acceptance. An employee will not be allowed to drive a commercial motor vehicle without this endorsement.
FedEx Freight is an Equal Opportunity Employer, including disabled and veterans.
If you have a disability and you need assistance in order to apply for a position with FedEx Freight, please call 800-888-8252 or e-mail at [email protected].
FedEx Freight will not discharge or in any other manner discriminate against any employee or applicant for employment because such employee or applicant has inquired about, discussed, or disclosed the compensation of the employee or applicant or another employee or applicant. However, employees who have access to the compensation information of other employees or applicants as a part of their essential job functions cannot disclose the pay of other employees or applicants to individuals who do not otherwise have access to compensation information, unless the disclosure is (a) in response to a formal complaint or charge, (b) in furtherance of an investigation, proceeding, hearing, or action, including an investigation conducted by the employer, or (c) consistent with the contractor's legal duty to furnish information.
dhy6wlza5e3t
596055082